Chichester Psalms, Leonard Bernstein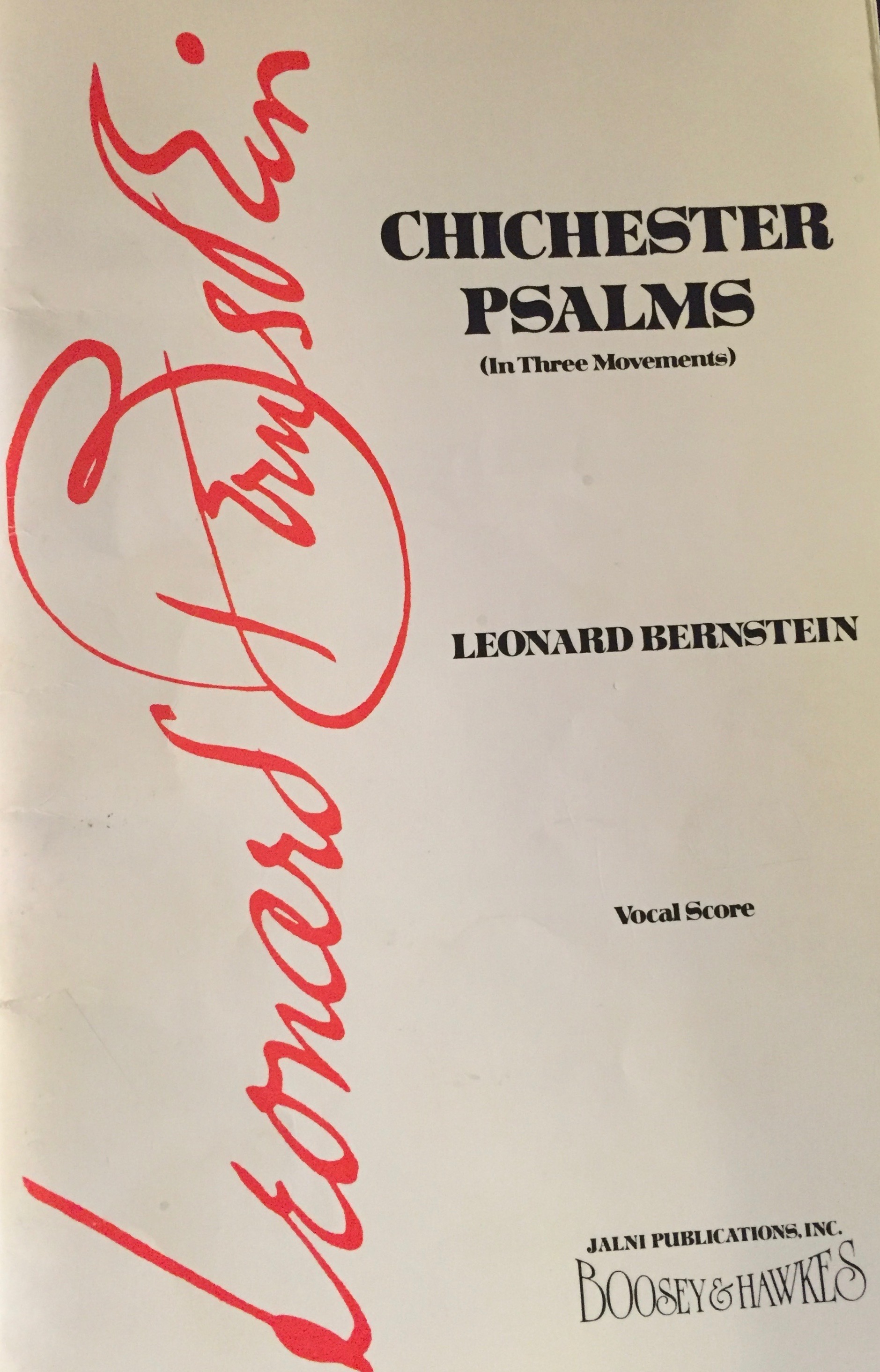 Chichester Psalms, Leonard Bernstein
Composed By: Leonard Bernstein
Purchase sheet music at Boosey and Hawkes
Voicing: SATB divisi
Keyword
Event/Holiday:
Language: Hebrew
Difficulty: difficult
Country: America
Solos: boy alto, soprano, alto, tenor, bass
Instruments: orchestra (or organ, harp and percussion)
Lyrics: Psalms
Publisher: Boosey and Hawkes
Year Composed/Published: 1965
Timing: 18:00
Tempo: various
First Line: Urah hanevel
description: By now, Bernstein's Chichester Psalms is probably the best known and most frequently performed Hebrew choral music. Published separately for chorus and piano, the first movement makes an effective stand-alone concert piece, and an excellent program opener. It can be performed with full orchestra (no woodwinds) or in a reduced version for organ, harp and percussion (one player).